Engagement Portraits • Bridal Portraits - call for an appointment for your bridal portrait...in our Grand Swing, by the lake, with the carriage or on the grounds

 with your photographer. Mon-Thurs. only. (Visit our Bridal Portrait page )

                      WeddingWire Award!

 "Magnolia Hill is in the top five percent of the Wedding Wire Community in the nation for demonstrating excellence in quality, service, responsiveness and professionalism within the wedding industry. "

"Congratulations Magnolia Hill ! You have been chosen to receive the Wedding Wire Bride's Choice Awards™ 2014. The annual WeddingWire Brides's Choice Awards™recognizes and celebrates excellence in quality and service within the wedding industry as determined by recent reviews and extensive surveys in the WeddingWire Community. " 

Magnolia Hill is the 1st Place WINNER!

​2010 

KATV Best of the A List!

Voted the number one 2010 Wedding Venue!

Magnolia Hill is a historic wedding and reception venue on the National Historic Register and on 31 acres for story-book weddings complete with horse and carriage. The romantic stone altar by the lake includes a White Dove Release ceremony. Unique to our Southern setting is our own horse and wedding carriage to "present" the bride as guests watch from across the lake.  If the groom so desires, he may arrive to the altar by canoe as guests watch!! The covered reception area overlooks the lake. All this and more is included with the venue.

The venue includes Brides Dressing room featuring antique triple mirror. Grooms Dressing quarters feature antique pool table and big screen TV. The estate is complete with an outdoor full kitchen for our exclusive caterer, Catering Creations, which includes wait staff, cake cutting service, and bartender if needed. 

Ordained minister is available only if needed. Shepherds hooks for decorating ceremony aisle are included. Venue includes all seating for ceremony on hand-hewn cypress bench style seating. Reception ivory skirted tables and gold Chavari chairs are included in the venue as well. Our new stone courtyard is lit with Italian string lights and offers additional tables and seating. For summer weddings we have an outdoor cooling misting system overhead.

The seated guests watch as the bride comes from the back side of the lake to the altar with music of the London Symphony Orchestra from outdoor speakers. The ceremony ends with a white dove release. The doves may be released from a white heart shaped basket and they circle over the lake as guests oooh and aaaah. The couple walks back up the aisle as they both get in the horse and carriage to sign the marriage license on the front porch and begin the reception. 

The reception area is covered and full of twinkle lights overlooking the lake. Tables and chairs are included with the venue for your guests. Linens are included as well.  Our Grand Swing is for a unique bridal portrait or engagement portrait of the couple,and is complimentary with booking.

End your evening in the perfect way, by leaving in our "Elegant Exit". You can see we have grouped together a lot in our package, for this year, INCLUDED with the venue price, the couple leaves in our 1938 vintage Packard car included with our "Elegant Exit" amid fireworks fountains. 

For an appointment to view this historical estate, please call 501-690-2574. 

Perfect ending to a storybook wedding...The couple leaves in our 1938 vintage Packard car included with our "Elegant Exit".

The marriage ceremony ends with a white dove release. The doves may be released from a white heart shaped basket and they circle over the lake as guests oooh and aaaah. The couple walks back up the aisle as they both get in the horse and carriage to sign the marriage license on the front porch and begin the reception. 

 A Letter of Welcome...

  As the fourth owner and caretaker of Magnolia Hill, the Dr. Morgan Smith estate, a job we do joyously, the history of this estate was recently the focus of the November Pulaski County Historical Society meeting. Dr, Morgan Smith was born in El Dorado, Arkansas on March 8, 1868, the son of a planter and state senator with considerable influence in Union County and South Arkansas. His father was a colonel in the Confederate army. Married in 1890, he and his wife moved to Little Rock and reopened his practice. Dr. Smith was charming, sympathetic, and humorous as he sported a goatee. 

  The Dr. Morgan Smith house was built in 1918 in the Craftsman style. Dr. Smith as a well respected and successful physician in the state built and used the home for both his living quarters and an office. The home sits on a hill overlooking one of Arkansas' oldest roadways. During the Civil War, Union Forces occupied the Ten Mile House which is a few miles down the road. Stagecoach Road was then known as Military Road. On the Smith grounds, a few bullets and even a cannonball has been found, believed to be from the nearby Battle of Brodie Creek.

  Embracing a Jeffersonian ideal, Smith constructed his ample home on a large property in a rural setting surrounded by farms. The architect is believed to be John Parks Almand. The stonework on the home was recovered from cobblestone streets in downtown Little Rock as they prepared to brick them. The house is noted for being the best example of Craftsman architecture in this area of the South.

 Dr. Smith graduated from Tulane University. Considered by many to be Arkansas' first Pediatrician, he was Dean of the Medical School from 1912 to 1916 and noted for obtaining the Old State House for use of a medical school as the legislators moved into the brand new Arkansas State Capitol building.

  In 1947 the house was sold to Dr. Lester M. Hill. In 1960, Atley and Betty Davis purchased the house, and asked carpenter Cooley Mason to update the kitchen cabinets...never knowing that his daughter would someday be the owner. We the current owners, Alda and W.G. "Buddy" Ellis purchased it in 1980 and have raised our two boys underneath the cloak of history. It is our joy in sharing this bit of heritage with you, as the Dr. Morgan Smith house whispers of a time gone by, and yet offers a bridge to the future.

Magnolia Hill, Invites you to join

 The Pulaski County

 Historical Society

A very special thank you to

AT HOME ARKANSAS

  for featuring us on the cover as part of Dream Weddings,

 and a six page article on Magnolia Hill !

For price quote please call 

Alda or Buddy Ellis.

Call 501.690.2574

or email us:     aldaellis@aol.com

5110 STAGECOACH ROAD • Little Rock

Classic Southern Elegance • Southern Chic • Rustic Luxe • Vintage Warmth

For a day most unforgettable, let us share our inspirational woodland setting for your special event with classic Southern elegance whatever your style.

For years you knew us as Alda's Forever and Alda's Sentimental Living. We helped retailers and brides all across the country get ready for the special day, for we love gracious entertaining.   And now we can be your venue ! ...for a fairy tale lakeside wedding & reception.

Right in the heart of Little Rock, a countryside retreat is ready to take your breath away. The Dr. Morgan Smith Estate sits on 31 acres of secluded countryside that includes a private three acre lake, rolling lawns, hundred year old oak trees, magnolia trees, fountains, ducks, geese and the most modern conveniences. The Dr. Morgan Smith estate was built in 1918, and is a National Landmark of Historic Places. Two age-old Magnolia trees sit atop the hill that Dr. Smith planted. The estate has grown to be called Magnolia Hill. At the turn of the century, it was a day's buggy ride to downtown Little Rock. Today, the warmth of this historic home is a most convenient place for your wedding and reception. Magnolia Hill has been returned to its turn of the century charm by its current owners, Alda and Buddy Ellis.

  Southern Wedding &  Reception Venue

         Destination Weekend Weddings


From the ceremony to the reception...Magnolia Hill becomes a wonderful personal occasion- a thoughtful way to marry two separate pasts and invite new friends and relatives into the heart of a family. 


Visit our Bridal Portrait Page

"I wish you a

wedding

 you and your 

guests will

never forget." 

                          _ Alda


http://weddingsinarkansas.com/digital-edition/

Magazine

weddingsinarkansas.com       pages 54 & 55!

Congratulations! Alda's Magnolia Hill made the  

2015 Hot List!

We're pleased to announce that Alda's Magnolia Hill has made the 2015 Wedding Hot List. The Hot List is made up of wedding professionals that received the top reviews on momentville.com in their respective categories and locations in the past year. 

Our venue includes:

• 31 Acre country lakeside setting on the National Historic Register 

• Brides Dressing Room 

• Grooms Dressing Room w flat screen TV & Pool Table 

• Lakeside stone altar, candleabra, urns

• Choice of hurricane lanterns or shepherd's hooks decor

• Seating on hand-hew cypress benches

• Outdoor speakers

• Music is furnished for your ceremony

• Horse & Carriage Presenting the Bride 

• Horse & Carriage Recessional for couple 

• White Dove Release 

• Lake, Dock, Walking trails, Fountains, Great Lawn for tenting

• Canoe entrance for groom or photos 

• Crystal Chandelier 

• Private 1 acre parking & parking attendants

• Golf cart for transporting guests 

• Availablity 10-10 on Saturday & Sundays • Friday Complete Rehearsal for Saturday weddings 

• Reception seating Bench style or White wedding chairs

• Abundant candlelight décor throughout 

• Silver cake plateau, or wood "slice"  bases cake pedestal, silver toasting chalice & cake cutting 

• Optional bar service (Caterer provides bartender, client provides beverages)

• Professional Sound System, with Bose Speakers and IPOD docking station 

• Estate Decor including lanterns, ferns, chalkboards, Twinkle lights 

• Îtalian lighting over stone courtyard 

• Event Staff and hosts 

• 2 wooden Swings for portraits 

• Weekday Bridal portrait session w your photographer

• Cover for rain options INCLUDE use of the barn 

• Decor package- easels, chalkboards, candles, twinklelights, lanterns & vintage typewriter, suitcases,

• Personalized & Professional Wedding Planning 

• Coordination Day of Event

• Director for ceremony & reception

• Recorded music for ceremony from outdoor speakers in the trees

• Bonfire area & hay wagon for Dessert station or S'mores Bar

• Pool area for floating candles and flowers 

• Vintage Car for bride & groom to leave reception ("Elegant Exit") 

• Red Chevy Vintage Truck for photos

• Fireworks fountains for Exit 

• Officiant if needed

Our 1400 sq. foot Big Red Barn is heated and cooled. Rustic Luxe decor with chandeliers, barnwood and concrete floor. 

Our Magnolia Hill brides are precious to us, and we love to share our whole venue for portraits, even our pets. There's few things more southern or timeless than an infusion of magnolia and sweet peach tea, ...the understated elegance of Magnolia Hill's historic farm estate.

For fun, the groom and groomsmen may come to the altar in our 1948 vintage red Chevy truck!

" We don't mean to be presumptuous, but we imagine that if Cinderella lived in the South, her wedding could quite possibly look something just like this.This wedding serves up everything we love about Southern weddings: gorgeous bouquets, a glamorous wedding cake AND cupcakes, a sweet tea station and bottled cream soda and root beer."

               - The Lovely Find Blog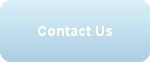 Alda's Magnolia Hill

    "...where the past and future gather." 

"I wish you a

wedding

 you and your 

guests will

never forget." 

                _ Alda​​

 Optional vintage church pews 

                     and vintage stained glass doors

 See us on the cover & six page photoshoot !