One of the top top wedding trends is the use of signs...chalk board signs, banner signs, wooden signs. All are a cute and useful tool to easily let your guests know your thoughts. 

Southern Weddings


Southern Weddings…There is a tug on my heartstrings when I hear the words "Southern Wedding". I know the words ring true with a spirit of family, stronger than oak marriages, and southern traditions from sweet tea to home made pies on the groom's table. For a true southern wedding, it helps to collect tips and ideas for creating your own meaningful Southern ceremony and reception…all worthy of being remembered for a lifetime. 

The one most common thing I hear from brides on wedding day is that it was over all too fast…in the blink of an eye. Here is where I suggest you become a little "sponge" to soak up particular moments that you want to remain with you for the rest of your life. In the planning stages, include family members to be a special part of the wedding by borrowing a grandmother's broach, an antique handkerchief or family wedding pictures to make a "where we came from" display at the reception. 
  Make your ceremony extremely personal. Visit with the officiate to share how the groom swept you off your feet and stole your heart. Perhaps add a meaningful scripture or poem read by a family member. If you feel comfortable writing your own vows, do it. For most ceremonies that recite their own vows, there is not a dry eye to be had.  


The vows are the most important part of the day. Shake off the fact that the color of ribbon did not exactly match the color of the shoes and focus on the person standing at the end of the aisle and the words you exchange at the altar. It will truly be all over in an instant, so be a sponge, soak up the moment, remember every feeling, and focus on each other. I think this is the basis that makes a Southern wedding stronger than an oak. 
Blessings on your day!

Alda  

Double click here to add text.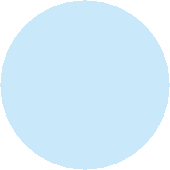 Click here for Alda's Magnolia Blog on Blogger